---
Flash Support Group offers a high quality and reliable programming service using our device programmers.
Customers from various industries will be satisfied with our expertise in device programmers and the strict quality control system in our service.
We guarantee to our customers the highest quality service by our highly trained technical staff using the latest technology.
We are able to handle a customer's urgent orders by rapidly adding production capabilities.
As a provider of device programmers, we support the latest devices quickly and flexibly in cooperation with worldwide device manufacturers. We also support modules and customized devices flexibly.
Our programming service acquired ISO / IEC27001, the international standard for information security management system (ISMS), for the first time in the industry.
We will maintain a thorough management system to protect our customers' important data, and implement organizational and continuous improvement without being satisfied with the current situation.
We offer high quality service at reasonable prices, from small size lot to mass productions, by reducing labor costs with our automated programming systems.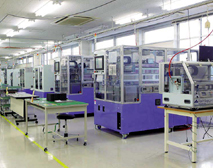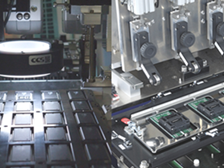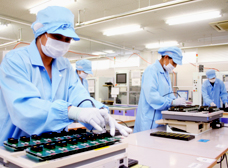 Our programming service uses Flash Support Group programmers only.
Equipment type
Automated Programming Systems
Gang Device Programmers
Device programmers for development
Package Conversion Adapters
Auto labeling system