Environmental Activities & Quality Policy
---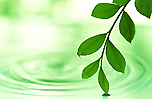 As a turnkey electronics group, TOA Group affiliates participate in the Group's policies for the global environmental conservation and quality management system.

ISO14001:2015
B06E10015R1M
Today, the natural environment on earth is being damaged at abnormal speed due to man's economic activities. TOA Group recognizes the importance of preserving the natural environment through our activities, and we obtained ISO14001 certification in March, 2003.

We are committed to the continuous improvement of environmental management systems throughout our company. All the members of TOA Group participate in 4R activities (re-fuse, re-duce, re-use, re-cycle) on a continuing basis, focused on reducing harmful impacts on the environment as well as complying with applicable environmental laws and regulations.

TOA Group makes continuous efforts toward preserving the natural environment that sustains life on earth for future generations.
TOA Group's Environmental Management Policies
As a turnkey electronics group, TOA group established the following environmental policies to focus on the conservation of the global environment and the reduction of environmental burdens.
We set and implement action plans based on the Group's environmental goals and targets which are designed in consideration of the significant environmental impact identified as arising from our business activities. We continuously make improvements in our environmental management system through periodic internal audits and revisions by our executive management.


We make every possible effort to protect the environment and prevent environmental pollution through activities like energy and resource conservation, reduction of waste, and recycling.


We strictly comply with the environmental laws and regulations as well as the requirements of our customers to prevent any environmental pollution.
---
Continuous efforts in quality improvement
TOA Group makes every possible effort to maintain a high level of customer satisfaction, by providing reliable products and services which meet our customers' needs as well as the requirements of the applicable laws and regulations.

To achieve best quality and reliability of all our products, TOA Group affiliates, TOA Electric Industry, Inc., Hamamatsu TOA Electronics, Inc., and Flash Support Group, Inc., have obtained the ISO9001 certification. The adopted management system emphasizes quality at every phase of product development through manufacturing. All the members of TOA Group join forces and participate in the quality management system for maintaining customer satisfaction.

We continue to challenge with leading-edge technologies and contribute to society by precisely understanding customer needs and offering highly reliable products and services.