---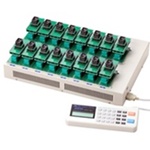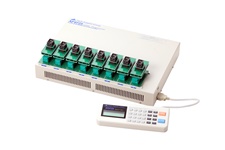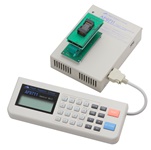 AF9724/25 is newly designed for small to medium density devices. They are the standard programmers which improved reliability and functionality.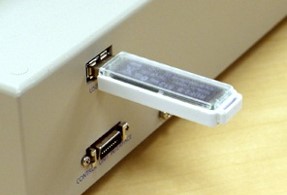 Target devices : Flash microcontrollers, NOR / NAND Flash and Serial Flash, etc. of various manufacturers
High speed writing and reading is possible due to the fastest R/W cycle speed of 80nsec, 10 times faster than the previous AF9845 model, and the maximum 16-bit data bus access.
Available in both stand-alone and PC remote mode.
Installed 1Gbit as a standard.
* Optinal up to 16Gbit
A concurrent function is incorporated that begins automatic processing when the device mounting is detected.
* Limited to the case of using 2 slots
Utilization of the conversion adapters of previous products through combined use with DIP conversion units.
AF9724
AF9725
Buffer Memory
Standard

1Gbit

Optional

16Gbit

Sockets

Up to 16

Up to 8

External Interface

USB2.0 and USB host function

Operating Voltages

AC100 - 240V

Frequency Range

50 - 60Hz

Power Consumption

Max. of 200VA

Size (D×W×H)

330x465x67mm

Weight

approx. 6kg

approx. 5.9kg
If you want to use the adapters for the previous model to AF9724/25, DIP socket units are required.
Optional Product Specifications
| | |
| --- | --- |
| Previous Product Name | Model Name |
| AF 9845 seriese | 48DIP Unit AF9851A |
| AF9837 | 40DIP Unit AF9852A |
| AF9833 | 32DIP Unit AF9853B |